Introduction

Plant Profile

History

In Food & Drink

Therapeutic Uses

Recipes
RECIPES
ANISE COOKIES:

4 eggs
2 c. sugar
6 c. flour
1 c. milk
3/4 c. Crisco oil
1/2 tsp. salt
2 tbsp. anise extract
6 tbsp. baking powder

FROSTING:
Butter
Confectioners' sugar
Milk

DIRECTIONS:

Beat eggs; add sugar, oil, salt and anise extract. Add flour, baking powder and then add milk while mixing. Roll mixture into 1 inch balls. (Flour hands first as dough will be sticky.) Bake at 375 degrees for 7 to 10 minutes or until bottoms are lightly browned.
Mix all frosting ingredients until consistency to dip cookies. Frost the cookies once they have cooled.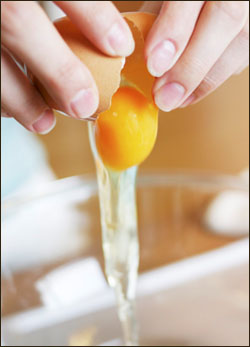 Anise is often used whole or crushed to give baked goods a unique flavor